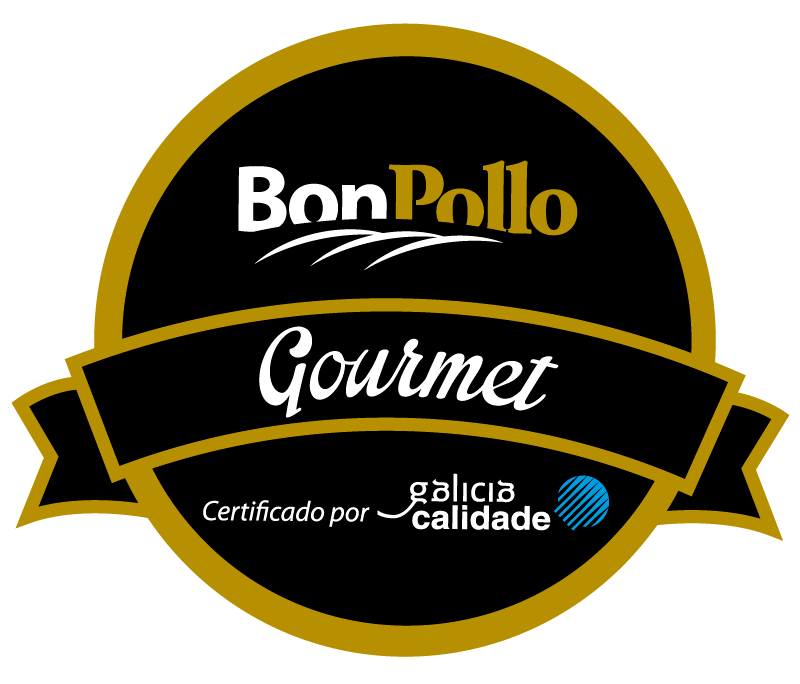 DID YOU KNOW...?
WE ARE WHAT WE EAT
Because what you eat is just as important as what the chicken you buy has eaten, Bon Pollo cares for its chickens' health.
For their 100% plant-based diet. Our chickens are fed traditional plant-based products, obtained from select raw materials.
For its stringent quality controls. Thanks to these controls, Gourmet chicken is a high quality product tasting as a chicken should.
For its incredible flavour. Cereals such as corn, vegetable oils, and the proteins provided by soy beans, give the meat an exquisite, natural flavour.
WHAT DOES THIS CERTIFICATE MEAN?
A plant-based diet:

Minimum 65% cereals: corn, wheat, barley, etc
Only vegetable oils
Oilseeds and pulses: soy beans, sunflower seeds, peas, etc.
Vitamins and minerals.

Traceability: using the traceability number printed on every label, we can find out where the eggs were incubated, on which farm the chickens have been raised, the feed batches they have been fed, the slaughter date and conditions, and more, meaning 100% tracking for each animal.
Strict selection of the finished product.
Demanding quality controls at all stages of the process: at hatching, during raising, slaughter and in the final product.
Products
Bon Pollo Gourmet