Here is a different chicken, with firm flesh and a unique flavour that will enthuse your customers.
With Pazo de Pías, you will rediscover chicken how it used to be.
A BETTER CHICKEN
IN EVERY SENSE
Raised at the best farms
We care for our animals' well-being and the environment at 4.0 farms, with low density and low CO2 and ammonia emissions.
In-house prepared feed: ideal
Our chickens are fed our own 100% plant-based feed, with a minimum cereal content of 65%, and enriched with minerals and vitamins.
UNIQUE FLAVOUR
The way we care for our animals' well-being and nutrition is the reason for our meat's exceptional flavour.
100% GALICIAN
Both the farms and the feed factory and the processing plant are located in Galicia.
SLOW TASTES BETTER
Pazo de Pías is a traditional farmhouse chicken which grows at a slower rate than the conventional broiler chicken.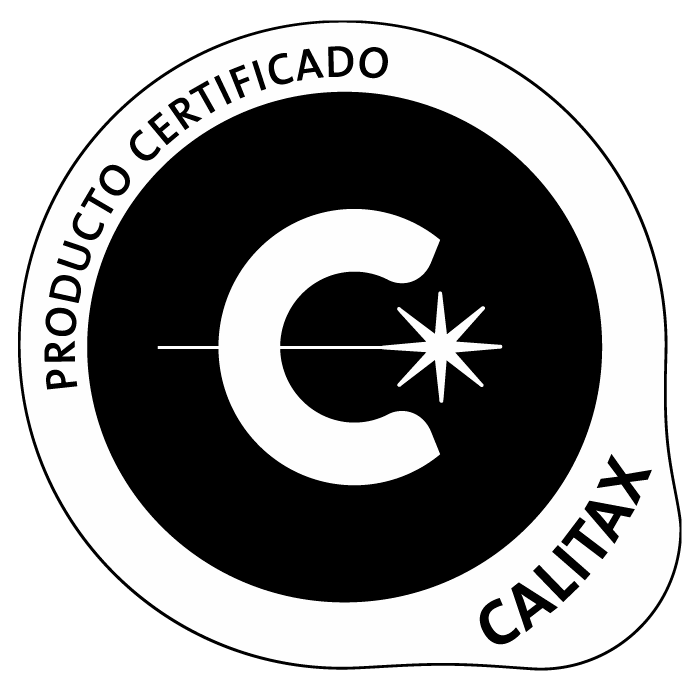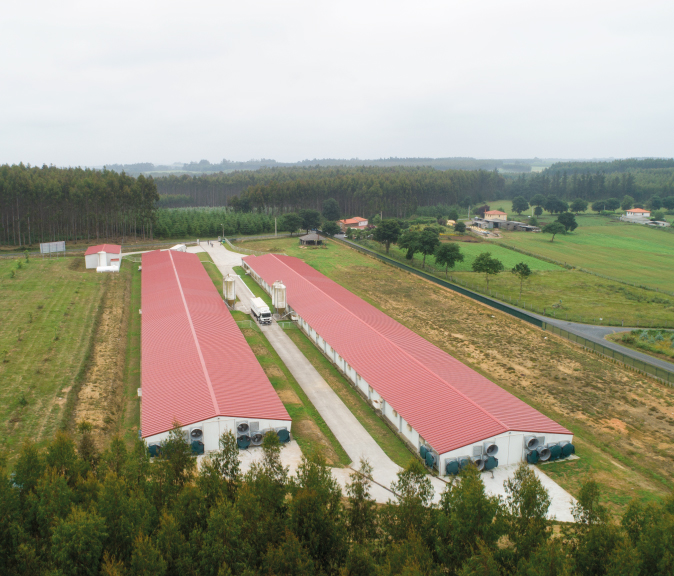 QUALITY AND TRACEABILITY
All of our chickens are included in an integrated production cycle in which all the stages are carefully controlled, from hatching and raising at latest-generation 4.0 farms, equipped with remotely controlled systems and optimised processes, to slaughtering, cutting and packaging at our own facilities.

That is why the Pazo de Pías chicken offers maximum quality, with full traceability from source.
Selected products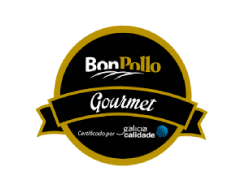 Bon Pollo Gourmet
A certified chicken is a chicken that has been raised and slaughtered in accordance with high standards and quality controls. And fed on a plant-based diet.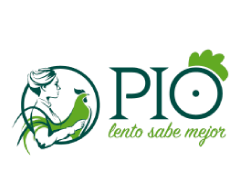 Pío
A unique flavour, which you can find displayed in the best butcher's shops. Savour the taste of traditional chicken.